It is now the beginning of August, and kids are either back in school or getting ready to start.  The summer is almost over, but it hasn't cooled off in the slightest.  And it probably won't for a month or two.  Historically, this time of year marks the slowdown of the Athens real estate market at least with regards to residential homes.  However, I will say that this year may be unique because things haven't slowed down quite yet.  There are still plenty of buyers in the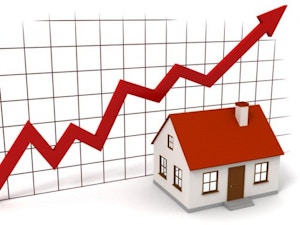 market, and a surprising number of homes are still going up for sale.  Long and short, our local market seems to be generally strong despite a few areas here and there or difficult price points.  Overall, we have seen most properties continue to appreciate over the last year.  Especially, when it comes to the in town neighborhoods.  Which is great news of course, but what is causing our values to go up?  Will it continue?  Will it not?  No one has a crystal ball of course, and there are numerous factors that create our market many of which are on a national level.  I don't know who is going to be President, and I don't know what will happen to interest rates.  I can certainly make an educated guess, but that would be all.  However, I do know our area market, and I think the best way to understand all this appreciation is to focus on the local factors that are influencing our market.
First of all, let me make it abundantly clear that low interest rates are a MAJOR reason for our strong real estate market and increased values.  Money is cheap right now, and people should take advantage while they can because it will not last forever.    While interest rates are a big factor, they are not the only factor.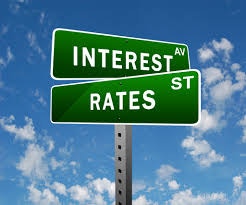 For instance, not every real estate market is strong right now even with the low interest rates.  But here in Athens, we have a lot going for us which really helps our real estate.  Earlier, I mentioned in town neighborhoods where homes are achieving the highest per square foot in the area.  This is actually not a new trend.  As an example, 5 Points has always had strong value relative to other areas of town.  It is highly desirable, and land is scarce.  The same can be said for our Normaltown and Boulevard neighborhoods.  Nowadays, Athens is a great place for retirees, families, and young professionals. Which is truly unique for a town the size of Athens.  People are flocking to our small little city because it can offer a high quality of life.  Retirees want to be in town, and many of them can afford to pay for it. Meanwhile, we are seeing just as many young families come to Athens or Oconee from the Atlanta area.  In some cases, they are even willing to commute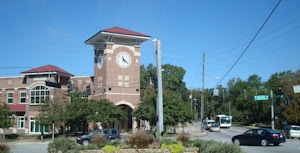 into Atlanta everyday just to live in Athens.  This is all great of course, but I do worry if too many move here we may just become another Atlanta suburb.  Scary stuff!  Another factor that has always helped the Athens economy is the University.  Our local economy is not massive, but thanks to UGA it has some real stability.  UGA is our biggest employer, and it is the primary engine that drives commerce.  The students are wonderful customers to many of our local establishments.  Downtown would likely be a ghost town without them.  Here in Athens, we sell students most of their clothes, gas, entertainment, housing, and food.  Which reminds me of a local business owner who once told me a story about buying a car in Athens.  He said, "the car salesman told me that the university didn't help his business at all", to which he replied, "where the hell do you think I got the money to buy this car you dumb@$$? I got it from selling ice cream to college kids!"  To further my point, most of the people that want to move to Athens went to UGA, and love Athens because of the time they spent here in school.  In summary, Athens offers a somewhat stable economy in a highly desirable town.  Meanwhile, land is scarce in most of the in town neighborhoods which creates a demand with limited supply.  Conversely, our neighboring counties have an abundance of land, but also have great schools, achievable home values, and they are right next door to our great city.
To sum it all up, we are really fortunate in Athens.  There many other things I could discuss that influence our market, but I think you get my point.  Besides, I have run on for long enough.  Regardless, this doesn't mean that you can buy any house in any location and see appreciation.  The same rules will apply to any
wise purchase.   First, think about the location which is always the most important factor.  Next, you need to consider the supply in your area and the comparable values.  Lastly, think carefully about the schools, and how many buyers will want your house when you need to sell.  It is much easier to make a bad decision in a strong market.  Thanks for reading, and get excited because we are 31 days away from Georgia football.  Go Dawgs!