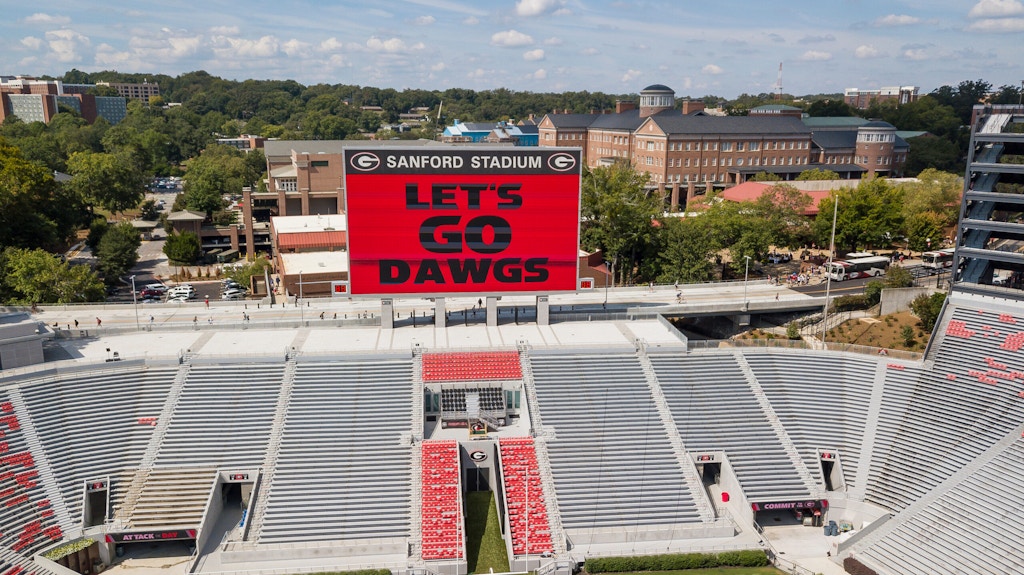 I am a lifelong Georgia fan, and I was born in March of 1981 shortly after the Bulldogs won their last national championship in the Sugar Bowl.  Since then, the Bulldogs have had some close calls with another outright title in  1981, 1982, 1984, 2002, 2007, 2012 and the most recent heart break of the 2018 national championship game. Having been born in March of 81, I have literally been waiting my entire life to see Georgia once again win it all and sit atop the college football mountain.  SEC Media days are taking place this week and today, it will be Georgia's turn in the spotlight when Kirby Smart steps up to the podium to address the media.  For weeks now, there has been lots of speculation about Georgia's chances to finally end the drought and win it all, and all of this hype will continue to build as we approach the Clemson game in Charlotte next month. As a result, you will continue to hear a lot of championship or bust talk for UGA over the next 40 days. Granted, the Kirby Smart era has enhanced the hype for Georgia football regionally and nationally, but I am not sure I like or agree with the narrative or stigma that is attaching itself to our fanbase.  That stigma is one of restlessness, win at all costs, or dare I say a loss of hope as evidenced by a recent SEC Shorts video (see below)
No one wants to see their team win it all more than me, but I am far from being disillusioned or without hope.  In fact, as a Georgia fan I could not be happier with where my team is right now. And if they don't win it all, I will bet anyone good money that they win 10 plus.  From where I sit, I can see that our fanbase is much happier than the outsiders think.  Yes, we want to win the big game, but also, we really love the ride to the big game.  Bulldog fans like winning and these days the Bulldogs do a lot of winning.  Some may be disappointed if they don't win it all, but if they fall just short after beating the likes of Clemson, Auburn, Tennessee, South Carolina, and Florida, well I will still be a very happy dawg fan.  People should keep in mind that Georgia is one of the top teams in all of college football right now.  I could easily argue that Georgia is one of the top 4 or 5 programs that are so close to one another you could throw a blanket over all of them at once.  I remember when things were quite different, and as a Georgia fan, I was feeling defeated or without hope.  I think the worst that I ever felt about Georgia football was in 2015 right after the Florida game.   I am not proud of it, but I damn near ruined Halloween for the family after that one.
Bottom Line
I know all the talking heads need something to talk about and Georgia's lack of a title makes for good call-in material. But here is the reality for Georgia fans. Almost every single team in college football is behind Georgia right now except for Ohio State, Alabama, Oklahoma, and Clemson. Furthermore, Georgia has the upper hand in every single one of their traditional rivalries right now. And yes, they haven't beat Bama recently, but I like their odds against the hated crimson tide in the coming years. Sometimes we forget that Rome wasn't built in a day. Right now, Georgia has everything working in the right direction. The right staff from top to bottom, a committed fan base that is willing to spend their money, and a great product and education to provide young athletes at UGA. Winning it all would surely be incredible, but so will winning most of them in a full stadium this year. In my view, Bulldog fans win either way. Go Dawgs!
SEC Shorts-"How Georgia Fans Deal with Hope"