If you reside in the Athens area than you are probably aware that our real estate market is generally very strong.  After some real tough years, the local market has come back with a vengeance.   As I have mentioned in earlier posts, our in town neighborhoods are seeing appreciation and in some cases a return to the values of 2005 and 2006.  In addition, many areas of Oconee County are performing well, and builders are experiencing a boom in real estate sales. For many people that depend on real estate to earn a living this all sounds too good to be true, and I am of course one of these people. However, in my job I provide many types of
real estate service.  Here at 5Market, we assist sellers, buyers, investors, tenants, and business owners because they all have real estate needs.  And while many sellers are very happy these days, there is an equal amount of very frustrated buyers.
Currently, several neighborhoods are highly competitive.  In many cases, properties are going under contract before most buyers get to set foot in the door.  Two prime examples of this are Normaltown and Forest Heights.  Normaltown has many varied and unique properties which appeals to a wide range of buyers.   But it seems now that a buyer needs an insider tip to find something in this area.  Additionally, Forest Heights, which is located on the other side of Hawthorne, offers houses well below $200,000.  As a result, properties have been flying off the market in Forest Heights over the last several months.  These are just two areas where buyers are experiencing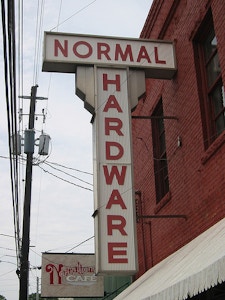 frustration, but they are many more examples throughout the Athens area.   Meanwhile, there are still some areas and price points where the sellers are not always in control.   For example, people that are selling a property in Oconee for over $500,000 probably don't think it is a "seller's market".  This doesn't mean that no one is buying over $500,000, but that fewer buyers are able to afford this range.  Furthermore, many neighborhoods in west Athens are not seeing the appreciation they probably deserve.  The Timothy road corridor is full of great neighborhoods that still offer a lot of house for a reasonable amount of money.  But in the end, it always comes back to supply and demand.  The trends change from time to time, and right now it is trending towards our in town neighborhoods which is driving up the demand.
All that being said, what does it mean if you are a buyer in this market?  Well it means you should keep the faith, remain patient, and keep looking.  We all know that these property values cannot grow to infinity.  At some point, the market will level off or even come down a little.  But that doesn't mean buyers shouldn't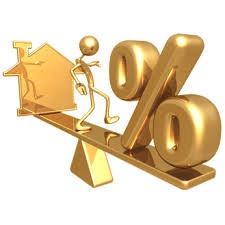 purchase.  The biggest reason buyers need to buy now are the interest rates.  If you can find a rate below 4.5% or even below 4%, you need to take advantage.  It is impossible to know what will happen with Athens real estate over the next 20 or 30 years.  But I know that they aren't making any more land, and rates will have to go up at some point.