Well here we are at the end of another year, and pretty soon 2015 will be over and in the books.  As I get older, I find the old sayings are often very true.  For instance, people often say, "The older you get the faster time seems to move", and I totally agree.  Maybe it happens because we get busy or maybe we just get accustomed to time.  Regardless, it seems to move faster and faster every year.  Just 5 years ago, I was single with no children.  Now I am married with 3 kids, a dog, and two car payments.  And of course, I wouldn't trade it for anything, but how in the hell did this happen?  Honestly, my 29 year old self would be blown away if he knew how fast his next 5 years would go.  It really does move fast, but it is a lot of fun as well.
I always enjoy looking back at the year.  And the end of the year is always full of TV shows and specials that review what has happened over the past year.  In addition, you can also always find a good amount of best and worst list too.  With that in mind, why not take a look back with regards to real estate in the area.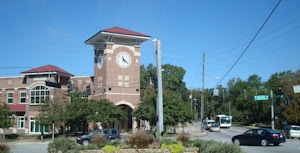 Overall, you could say 2015 was a great year in Athens with the exception of Georgia football.  But that's a subject for another post.  And you can rest assured I will write that one as well.  This year we saw the real estate market continue to thrive throughout most of the area.  Centrally located areas like 5 Points and Normaltown have become competitive markets.  As I mentioned before, both areas are seeing a lot of renovations and flips.  In Normaltown, you may see prices around $175 to $180 PSF at the top of market.  While some parts of 5 Points may achieve values over $200 PSF.  These prices are of course great for sellers, but can pose challenges for buyers.  I am glad to see this appreciation, but we need to be cautiously optimistic.  Location is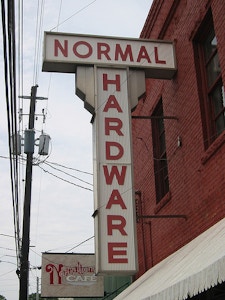 the driving factor for Normaltown and 5 Points and that is not going away.  But the current low interest rates have also played a major role in this market.  While I do not expect rates to go up drastically they will probably tick up a little bit over the next year.  No one has a crystal ball of course, but these two areas will surely remain popular in the years to come.
The Eastside of Athens has also experienced some appreciation, but overall the prices on the Eastside still provide a good value for a buyer.  Without a doubt, there are some areas on the eastside that need to improve.  But many neighborhoods are doing very well, and the Vet School is just another positive for the area going forward.   Moving a little further out is also a good option for buyers.  The west side of Athens has also seen some appreciation, and great older neighborhoods like Kingswood and High Ridge are still doing well.  Lastly, Oconee County continues to grow and reap the benefits of more space and good schools.  Oconee remains a fantastic option for families, but there is still a large supply of buildable lots in the county. As a result, appreciation may move a little slower in this area.  In general, Athens residential real estate had a good year in 2015.  But what about commercial and investment real estate?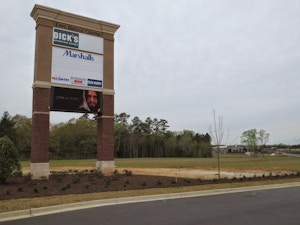 When it comes to commercial real estate in the Athens area, it's impossible not to talk about Atlanta Highway & Epps Bridge Parkway.  Most people in the area consider the Epps Bridge corridor to be growing and Atlanta Highway to be declining.  The growth on Epps is great for the area and Oconee County will benefit from the taxes.  However, much of the growth on Epps came at a cost to the Atlanta Highway corridor.  Basically, many big box retailers moved from one road to the other.  While the Epps Bridge area has grown significantly over the last couple of years, we should not be so quick to dismiss Atlanta Highway.  I think this will be a temporary setback for Atlanta Highway because the area has too much traffic not to attract more business.  In fact, there are some projects underway that will bring more customers, and other plans are in the works as well.  In reality, both of these roads are positioned for success. It's important for everyone to understand that Athens and Oconee are not in competition.  They need each other to be successful, and if we are not smart with growth we may turn ourselves into a congested Atlanta suburb lacking in charm and character.   That being said, downtown Athens is another market to watch when it comes to commercial real estate.  And in 2015, we saw  a lot of changes to the area.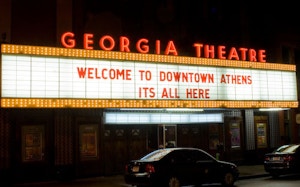 Downtown represents the heart of Athens.  It hasn't always been this way, but in the 90's we saw more restaurants, shops, and bars come into the district.  Since then it is been a huge asset to Athens and one of the areas that helps make Athens unique.  Nowadays, it seems to be the most popular area for development.  There are so many things going on downtown it is hard to keep up with at times.  Commercial real estate has done well and overall rental rates are up.  However, this is not always a good thing for everyone.  I am happy to see any business small or large be successful in downtown.  But I never want to see Athens lose its local and small town feel.  Recently, we have seen some larger stores like J. Crew and Urban Outfitters come into downtown.  This is good for real estate, but I hope we are able to keep our small local stores as well.  And maybe one day we might see some form of a grocery store for all these new residents in the area.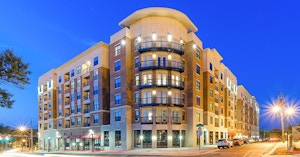 Lastly, you can't talk about Athens real estate and not discuss student housing or investment property.  And it seems all the students want to live downtown, and developers are rushing to fill the need.  Recently, we saw "The Standard" become the first truly high end student housing development in the area.  It has been tremendously successful, and now "The Mark" is underway on the old Armstrong Dobbs site.  'The Mark" will be another high end development, but will also include commercial space some of which will be used for offices.  These are just two examples, but there are many more student housing properties that are either already developed or on the way. Only time will tell if there is enough demand for all this housing.  Nevertheless, the new developments downtown currently achieve a very high rental rate.  This has had a positive impact on some other student properties or investment real estate.  For example, Athens has a good bit of cottages or small houses that are dedicated to students. Many of these locations have seen rents go up over the past year.  It is only natural that investors and property managers would try to grow rents.  But the high rental rates downtown seem to have created a "perceived value" at some of the other more affordable locations.  Subsequently, I have seen many investors get back into the market purchasing more properties as a long term investment plan.
In general, 2015 was a good year across the board for real estate in Athens.  However, we are not too far removed from the lows of the mortgage crisis.  Therefore, our gains in real estate may seem a little bigger than they are in reality.  Nevertheless, you should feel good about the current state of the Athens market.  Let's just hope 2016 keeps us on the same track despite outside factors like the election, interest rates, and health care costs.  Happy New Year!
If you have any questions or real estate needs, please don't hesitate to contact me or visit our real estate brokerage, 5 Market Realty.