Lately, the weather here in Athens has been downright COLD.  Earlier this week, it seemed like Athens was stuck in a large snow globe.  Sadly, the ground was not cold enough so it couldn't really accumulate.  Therefore, nobody missed work, and all the kids had to go school.  But despite the chilly weather, the real estate market remains hot.  Traditionally, most home buyers get into the market around spring time.  This makes sense because many homebuyers prefer to move in the summer if possible.  Moving can be a lot of work for anyone, but it can be especially difficult when jugging children and school.  Subsequently, many people don't place their homes on the market until April.  This has created what we refer to as "The Spring Market."  And year to year, most realtors see a lot of activity between April & July.  Historically, the market drastically slows down once school starts.  However, there are years when the spring market starts early, and 2016 is one of those years.
There are various factors that can cause an early market.  Right now we have some interest rate risk, an upcoming election, and locally some areas have a shortage of available properties.   Interest rates are still very low, and I
don't foresee them jumping up drastically.  Nevertheless, they will have to go up sometime.  Furthermore, we have a huge presidential election in November.  At the moment, it seems wide open, and there is no telling who's going to win.  Those are issues that impact the whole country.  But real estate is a very local business.  So what's causing our market to start early?  Well there a lot of causes.  Right now in town areas like 5 Points and Normaltown are very popular with buyers.  But there are not many properties on the market in these areas which makes it very competitive.   This popularity has been created by several factors.  First of all, Athens is now a retirement town.  So many people are choosing Athens as a place to retire.  Many of these of retirees went to UGA,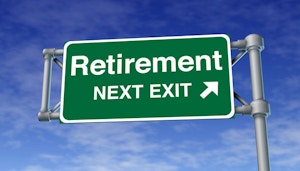 and are coming from the Atlanta area.  And in most cases, they simply want to live at a little slower pace while not sacrificing the amenities of a large town, and Athens fits that description perfectly.  This being the case, many of these retirees want to live "in town".   Additionally, we are seeing some of the younger generation opt to stay in Athens.   Over the last 20 years, many families have moved to Oconee County for numerous reasons.  More space, more affordability, and the schools.  While Oconee County remains a great area for families, more and more folks are trying to stay "in town".  This is a great thing for Athens and Oconee because both areas need young families in order to thrive.   Lastly, these low interest rates continue to drive our market.  The rates are giving people opportunities they would not have had back in 2005.  As a result, the banks cannot offer good rates on investment money.  Since rents are trending up, investment real estate is also doing well in our area.
In closing, I would like to briefly mention the housing study that has been in the paper recently.  You may or may not be aware that Athens Clarke County recently paid an outside firm to conduct a housing study.  I have included a link to the article in the Athens Banner Herald for reference below.  I will not go into great detail, but I would like to say that the information in this study is misleading, and it does not represent the market accurately.  It is frustrating that our government has paid for a study that any good real estate broker could have done in a couple of days for much less money.  Oh well, that's just my two cents.
If you have interest in discussing the market or real estate needs, please don't hesitate to contact me or visit our real estate brokerage, 5 Market Realty.