Another summer has come and gone in Athens, GA.  The students are back, and even now as I sit in our office on Milledge the soon to be sorority girls are parading up and down Milledge for formal rush.  This is always a fun time in Athens for many reasons.  The return of students breathes new life into our town each year and as always college football is soon to follow.  It has been so long since I have written a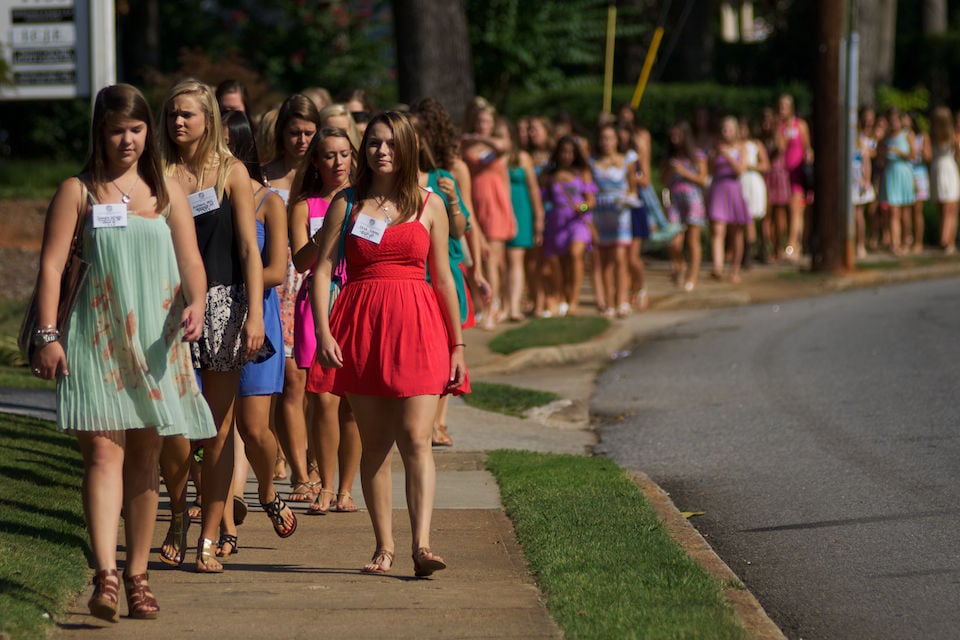 post on anything let alone Georgia football, so please excuse my grammatical mistakes as I am sure they will be plentiful in today's post.  That being said, it seemed like a good time to write a football blog since fall practice has begun, and we are only 22 days away from the Appalachian State game.
Last season was a disappointment in many ways, but I do feel like there was some progress made as well. The 2016 season started off strong with a good win over UNC, but it quickly derailed with bad performances, an embarrassing loss to Ole Miss (cheaters), a heart breaker to Tennessee, and how can we forget Vanderbilt and Tech.  In fact, without wins
over Auburn and TCU the season could have been a complete failure.  But was it really a failure or were our expectations a little too lofty?  I was guilty of expecting a 10 win season myself.  And with wins over Vanderbilt, Tech, and Tennessee which seemed reasonable to expect the 10 wins could have happened.  I don't believe that any Georgia team should ever lose to Vandy, and a loss to Tech is acceptable about once every ten years.  But when I look back at what UGA had to overcome the record seems more realistic than I previously thought.  Think about it for a minute.  Georgia had a first year coach, a dismal offensive line, a freshman quarterback, slim receiving corps, and a weak kicking game.  How does that equal a good year?  So what the hell was I thinking?  Obviously, like most I was blinded by red and black glasses along with my unabashed love for all things UGA.  So if my expectations were unrealistic last year, what would be realistic for this football season?  Why should Georgia be any better?  Well, I bet I can come up with a few reasons to think so.
The Offensive Line Can't Be Worse– Last year was bad, and I believe that wasn't the current staff's fault. They were undersized without much depth. I don't want to take away from their effort at all. They played hard, and I believe they got better.  And instead of criticizing Tyler Catalina,  I want thank him for coming down and trying to help where help was apparently needed.  I don't think the line will be world beaters, but they will be bigger overall and one more year under Coach Pittman will help.
The Defense Has to Be Even Better– Last year the defense was a bright spot on the team, and I think this year that side of the ball has a chance to be dominant. Coach Smart and Mel Tucker have already made their mark on the program in this area.  I think the future is bright for Georgia on the defensive side of the ball.
Improvements on Offense – I really do believe we will see better offensive production for many reasons. Eason will be improved, but how much only time

Jacob Eason Fall Practice

will tell.  At least he got a hair cut. The receiver corps seems to be deeper and may include freshman talent.  Isaac Nauta is probably the best tight end in the SEC already, and the running backs could be as well.  Sure we will miss McKenzie's big plays, but offenses tend to take big strides in year two of a regime change.  Look at UGA in 1997, 2002, and even the Falcon's success last year.

The Kicking Game– This one remains a bit of a mystery. But the coaching staff has made strong efforts to improve in this area. The kicking competition will continue with fresh young talent to add into the fold.  Kirby even added a new kickoff return specialist from California with the 85th scholarship.  It is apparent that special teams are important to this coaching staff.
The Schedule is Manageable– Thankfully for Georgia, the SEC east is not exactly a murderer's row. There are no national championship teams on the schedule or at least we don't think so.  Even a pessimists could take a look at the schedule and declare, "it's possible for Georgia to beat any of the teams on their schedule."  The issue recently is that Georgia never does it.  Regardless, the schedule could help this team significantly in year two.
In closing, maybe last year's expectations are better suited for this year's team. I am not ready to pick a record or the specific games, but I have to be honest.  I feel pretty damn optimistic about 2017.  Then again I guess I always do.  GO DAWGS!